Here I am with installment number 4 of this challenge/tag, so if you've missed the last three do feel free to catch up on them (links in the sidebar). Today is seven wants, now I suppose I could become all philosophical here and talk about things I want for the future, for humanity and for the world but being the beauty blogger I am I'm going to turn this into a beauty wishlist. A completely selfish wish list of seven beauty themed items that I want need.
1. Benefits world famous neutrals - easiest nudes ever £23.50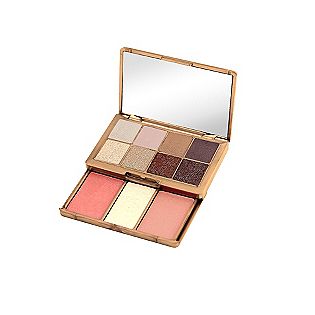 2. Khroma Beauty - Khloe's Kardazzle face palette - £13.95
3. Sigma f80 flat top kabuki brush - £14.95
4. Estee Lauder blush in peach nuance - £24.00
5. Mac Blushers from Archie's girls collection - £19.00
6. Rimmel apocalips in 'NOVA' - £5.99
7. Urban decay naked basics palette - £20.00
What's on your beauty wishlist?
Jess
xo