Today's post is a little different from the norm, it's a food post! Now, I personally wouldn't class my self as a 'foodie' but I am partial to some oggling over delicious food on pinterest!
The other day I stumbled accross a 'recipe' for salty/sweet chocolate-y snacks and I literally couldn't resist making them.
I immediately repinned the
photo
and made a mental note to pick up some ritz and rolo next time I was at the supermarket.
What you'll need: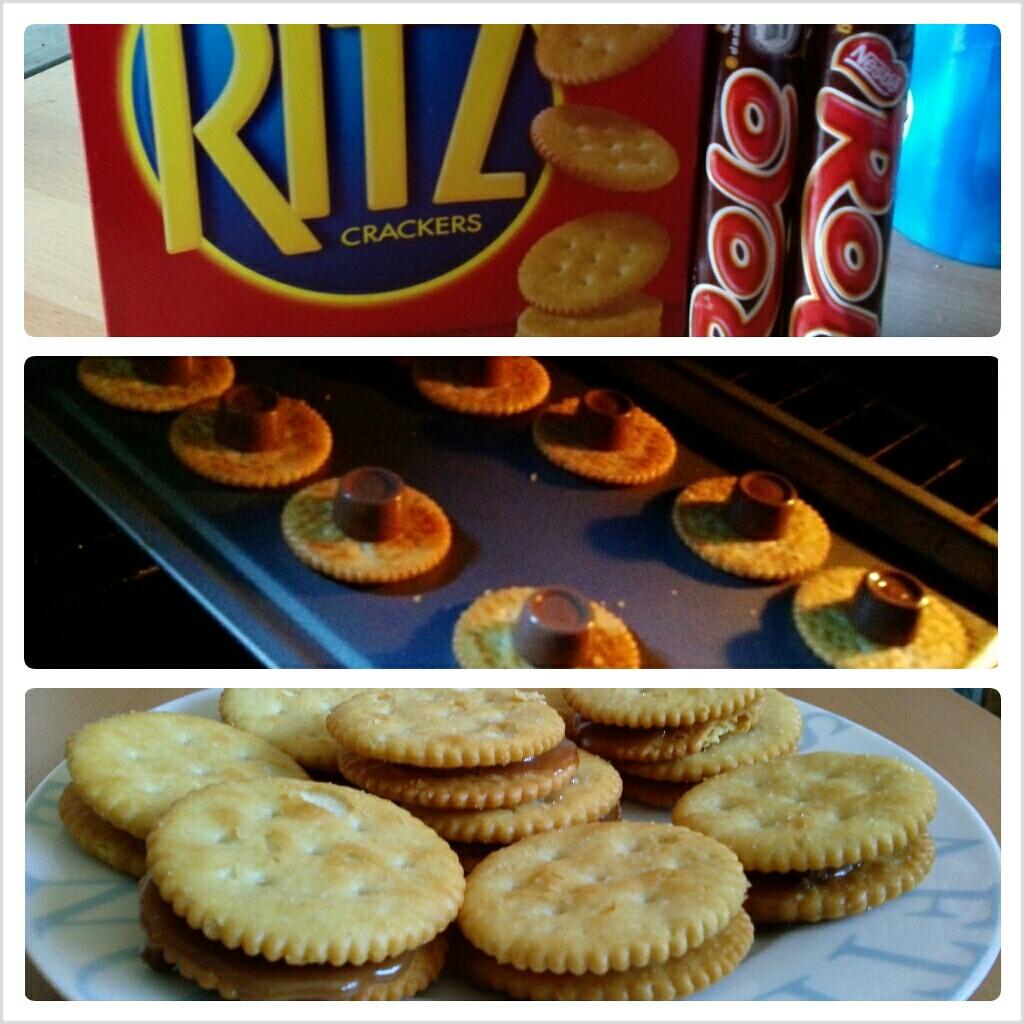 Simply pop a rolo on top of a ritz cracker (salty side down), bake in the oven for approx 5 minutes or until the rolo is metled and then just pop another ritz cracker on top until the rolo gently spreads out. GENIUS.
& it turns out these little treats were absolutely delicious, granted they are not the healthiest snacks in the world but they are worth it! If you enjoy the whole salted caramel flavour, then these are definitely up your street - if not then try them any way! You never know, you might love them!
Let me know if you try these!